About US
Our team consists of ophthalmologists, optometrists, certified ophthalmic technicians and highly skilled programmers! Our software is state-of-the-art, designed from the ground up within .NET 4 framework, for use on Windows XP, Windows 7, 8, 10, and 11. AcuityMaster is optimized for use with either one or more display monitors.
Request for a demo of AcuityMaster
No-Risk, full-featured demonstration available without obligation.

AcuityMaster computerized visual software will help you assess visual acuity and refract your patients in a precise, robust, yet affordable manner. Experience the myriad of optotypes and settings that only a computerized visual acuity system can provide, such as integrated hands-free pediatric videos, ETDRS, contrast sensitivity, worth-dot four test.

We want you to download and fully evaluate AcuityMaster in your own office. Download 100% functional evaluation software after registering. Simply click the "Request a Demo" button!
Testimonials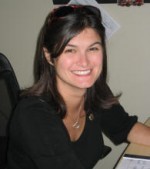 AcuityMaster is very user friendly.  Ophthalmic technicians are easily trained to use all of the options that Acuity Master provides.
Nikki Broadus , Technical Coordinator Vision Partners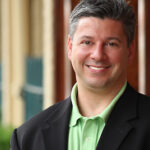 I have been quite pleased with the AcuityMaster software.  The images are well defined with stable contrast that permits more accurate monitoring of central visual acuity in patients with retinal disease. The software user interface is intuitive, and easy for the staff to use.
Alan J Franklin, MD, PhD RSI
AcuityMaster is hands down the best digital acuity program I have seen.  My favorite qualities are its random letter ability and the ability to change to numbers and pictures easily.  I love how blown bulbs and overheated projectors are a thing of the past.
Timothy White, Gulf Coast Optometric Zone President